Welcome to 2021 Virtual Advocacy Summit
---
SOPHE 23rd Advocacy Summit
Health Equity at Every Level
October 13-14, 2021
Health equity is achieved when every person has the opportunity to "attain his or her full health potential" and no one is "disadvantaged from achieving this potential because of social position or other socially determined circumstances." COVID-19 has magnified the need to address the inequitable health differences linked with social, economic or environmental disadvantages that adversely affect various segments of the population.
The Healthy People 2030 Objectives for the Nation call for public health action to address the social determinants of health and the "upstream" factors — usually unrelated to health care delivery — to improve health and reduce health disparities. Thus, it is timely that this year's Advocacy Summit focuses on advocating for policy solutions that address these upstream factors, including the long-standing health disparities in maternal morbidity and mortality. We will explore the latest knowledge and skills that effective public health professionals can use to advocate for these public health priorities at the state and local levels.
Agenda
View the agenda for the Virtual Advocacy Summit.
Day 1
Day 2
Resources
View Fact Sheets and Hill Visit Resources.
View Resources
FAQs
Have a question or need support? Read the FAQs.
View FAQs
Continuing Education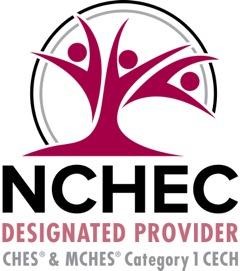 An application has been approved to award Certified Health Education Specialists (CHES®) and/or Master Certified Health Education Specialists (MCHES®) up to 14.25 Category 1 Continuing Education Contact Hours (CECHs). A maximum of 3.0 advanced-level CECHs are available. The National Commission for Health Education Credentialing, Inc. has approved SOPHE and its chapters as designated multiple-event providers of CECHs in health education. SOPHE is a provider of Certified in Public Health (CPH) Renewal Credits. This conference has been approved to award up to 14.25 CPH Renewal credits.
In order to receive credit, you must view the sessions in live or on demand format and answer a brief survey. If you have questions about CE, please email education@sophe.org.
Conference Objectives
This virtual conference enables you to:
Identify policy-related solutions that address upstream contributors to social determinants of health and other health inequities, including those magnified by COVID-19.
Discuss the federal role in addressing racial disparities in maternal health, including negative pregnancy-related health outcomes and pregnancy-related deaths of women of color in the United States.
Describe three ways to develop formal partnerships with policymakers within your community to advocate for health equity solutions.
Demonstrate at least one advocacy-related skill that will improve your teaching or inspire your peers to take action around health equity.
Articulate effective advocacy messages to reach policymakers and various segments of the public related to social determinants of health.
How to Claim CE Credit
Virtual conference participants can claim continuing education credit after completion of the viewed session(s). Participants should exit out of the session and take the session evaluation found on the session page. Upon completion, your credit for that session will be recorded. Upon conclusion of the conference, participants can complete the overall evaluation and access their printable certificate which will record all credits accrued throughout the conference. To ensure accurate reporting, participants must update their profile with their CHES® and MCHES® information.
Now in its 23rd year, SOPHE's award-winning Advocacy Summit is unique in providing skills-based education in health policy analysis, coalition building, health messaging, and other fundamentals to develop capacity in public health professionals for policy change. Since the late 1990s, SOPHE has trained some 2,000 Summit graduates. Attached is a copy of this year's Summit agenda, "Health Education: Advancing Health Equity at Every Level," which is focused on:

Social Determinants of Health (SDOH) and Health Equity, with a focus on innovative policies, systems or programs that address, dismantle, or eliminate the SDOH barriers contributing to COVID-19 and other health inequities;
Equity-Focused Advocacy Skill-Building, with presentations on successful advocacy campaigns; engaging underserved populations; cultivating and sustaining multi-sectoral coalitions; and reaching policymakers through digital approaches;
Incorporating Equity-Focused Advocacy in the Classroom, so that graduate/undergraduate faculty can prepare the future public health workforce with the knowledge and skills in health equity.
| Access Date | Quiz Result | Score | Actions |
| --- | --- | --- | --- |
If you are a speaker or a registered attendee, you should login with your email address and the password: AdvocacySummit2021. The Password is case sensitive.
Registration Closed
At this time, registration is closed. If you have any questions, please email advocacy@sophe.org. Session recordings will be archived and communications will be shared following the Advocacy Summit on when they will be available.
Need Technical Support?
This site has been optimized for Chrome, Mozilla Firefox, and Safari. If you usually use Internet Explorer, please switch to another browser.
Need further support, please visit our FAQ page.