Concurrent Session A2 - Bringing Evidence to Policy: How a Research to Policy Collaboration is Bridging the Gap at the State and Federal Level
Despite the large potential benefits of effective policy-research partnerships, they have proven to be challenging to implement. The Research-to-Policy Collaborative has been effective at both the federal and the state level in bridging the gap between research and policy, and offers important lessons for improving the efficacy of these efforts in the context of policymaking.The role of researchers as honest brokers is emphasized, and practical strategies for initiating and sustaining these partnerships will be discussed.
Christine Jovanovic, PhD, MPH
Christine Jovanovic holds a PhD in Health Promotion and Behavioral Sciences, and is Dell Scholar at the University of Texas School of Public Health in Austin, TX. Her research centers on understanding the structure and function of food systems, and the impact of environmental influences on dietary patterns and population health, especially in minority and/or underserved groups. Working from a systems perspective, this framework also suggests the importance of the intersection of diet and climate, and the need to understand how to promote diets that are supportive of both human and planetary health in a variety of populations.
Working in ethnically diverse populations in Austin, TX, Christine has experience in evaluating community-level determinants of health, utilizing a theoretical framework to understand barriers, analyze data and detect opportunities to improve health outcomes. In addition, Christine's work as a Dell Health Scholar is focused on bridging the gap between research and policy, and creating partnerships between Texas state legislators and researchers to promote health for all Texans.
As a former community health advocate, the 2012 CATCH Health Champion, and Texas PTA Healthy Lifestyles Chair from 2012-2014, Christine is committed to bringing evidence-driven policy to bear on persistent and pernicious issues of inequity, and to reduce the burden of preventable disease and climate change.
$i++ ?>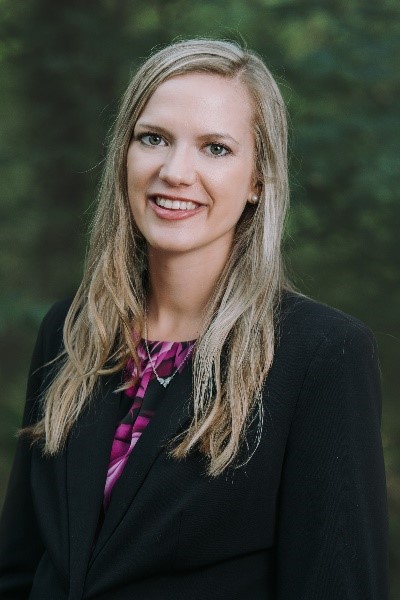 Taylor Bishop Scott, PhD
Research Assistant Professor in the Edna Bennett Pierce Prevention Research Center
Taylor Bishop Scott is a Research Assistant Professor in the Edna Bennett Pierce Prevention Research Center, with a doctorate in community psychology from the Health Psychology Program at the University of North Carolina at Charlotte. Her research interests include broad-based promotion of well-being and success among at-risk children via community-based programs and public policy. Her research aims to understand ways to support policymakers' use of research evidence. Since 2015, Taylor has worked to develop and evaluate the Research-to-Policy Collaboration (RPC), a replicable model that aims to support policymakers' use of research by preparing and mobilizing researchers' response to current policy priorities and opportunities. In addition to consulting on RPC implementation, she is a co-investigator of an evaluation that aims to understand mechanisms that support partnership between researchers and policymakers. Taylor also supports policy training through workshops and mentorship of postdocs and voluntary research fellows.
$i++ ?>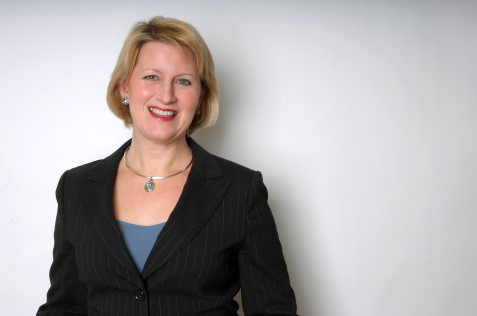 Deanna M. Hoelscher, PhD, R.D.N, L.D., C.N.S., F.I.B.N.P.A
Regional Dean, UTHealth School of Public Health in Austin John P. McGovern Professor in Health Promotion and Behavioral Sciences Founding Director of the Michael & Susan Dell Center for Healthy Living The University of Texas Health Science Center at Hou
Dr. Hoelscher's research interests include teaching children and their families to engage in healthier dietary and physical activity behaviors to avoid chronic diseases, with an emphasis on addressing health disparities. Her recent work has focused on implementing interventions and evaluations on policy, systems, and environmental changes. Dr. Hoelscher has received multiple federal and foundation grants, and has over 190 peer-reviewed publications, as well as numerous awards for research, teaching, and mentoring. She is principal investigator of the School Physical Activity and Nutrition (SPAN) survey funded by the Texas Department of State Health Services to monitor the prevalence of obesity in school-aged children in Texas, and the STREETS project, a NIH-funded natural experiment to determine the effects of Safe Routes to School policies on child physical activity.
Dr. Hoelscher was President of the International Society of Behavioral Nutrition and Physical Activity (ISBNPA) from 2012 to 2013 and elected a Fellow of ISBNPA in 2015. She served as a Member-at-Large for The Obesity Society, and has held positions at the Academy of Nutrition and Dietetics and the Society for Nutrition Education and Behavior. She is Founding Director of the Michael & Susan Dell Center for Healthy Living.
$i++ ?>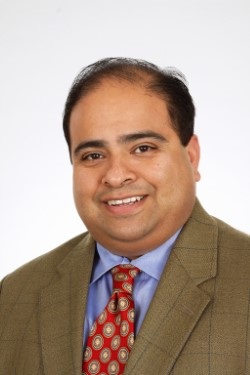 Joel Romo, BA
Joel Romo serves as Vice President of Governmental Affairs for The Cooper Institute in Dallas, Texas and is also President & Founder of Texana Public Affairs which focuses on local, state and federal legislative affairs. Joel possesses nearly 30 years of experience at the Texas Legislature and has worked closely with numerous regulatory bodies impacting, education, county government, health, and higher education. Prior to forming Texana Public Affairs, Romo worked on behalf of the American Heart Association for over ten years shaping and promoting policies at the local, state, and federal level to advance the organization's battle against cardiovascular disease and stroke. As the voice of public policy for The Cooper Institute, Romo works with lawmakers and public health leaders across the country promoting life-long health and wellness through research and education.
Romo is a graduate of St. Edward's University in Austin, Texas, a founding member of the Partnership for a Healthy Texas, the Texas Public Health Coalition, a member of the Michael & Susan Dell Center Advisory Committee for the Texas Child Health Status Report, a Board Member of the Brenham ISD Education Foundation and a Board Member of the Washington on the Brazos Historical Foundation.
$i++ ?>
Key:
Complete
Next
Failed
Available
Locked
Concurrent Session A2 - Bringing Evidence to Policy: How a Research to Policy Collaboration is Bridging the Gap at the State and Federal Level
10/13/2020 at 1:30 PM (EDT) | 45 minutes
10/13/2020 at 1:30 PM (EDT) | 45 minutes
0.75 Advanced CECH/CPH CE Credit credits | No certificate available
0.75 Advanced CECH/CPH CE Credit credits | No certificate available